"Our ODA evaluated and tested the navigation board lite-compass-led 05 series in conjunction with the mount-pals-armor 5inch series during from Juggernaut during Arch Angel from 17 Feb to 01 Mar in Eloy, Arizona. The two products combined were very well received by the team and are regarded as a must have for both HALO and HAHO operations. Both are extremely durable and yet flexible enough to make mounting on to existing PALS/MOLLE easy and without the need for tools. Both held up to a few hard unmarked/unknown drop zone landings during the night. The construction and large adjustment nobs made it easy to use under night vision and while wearing gloves. The length that it protrudes out from the armor is perfect.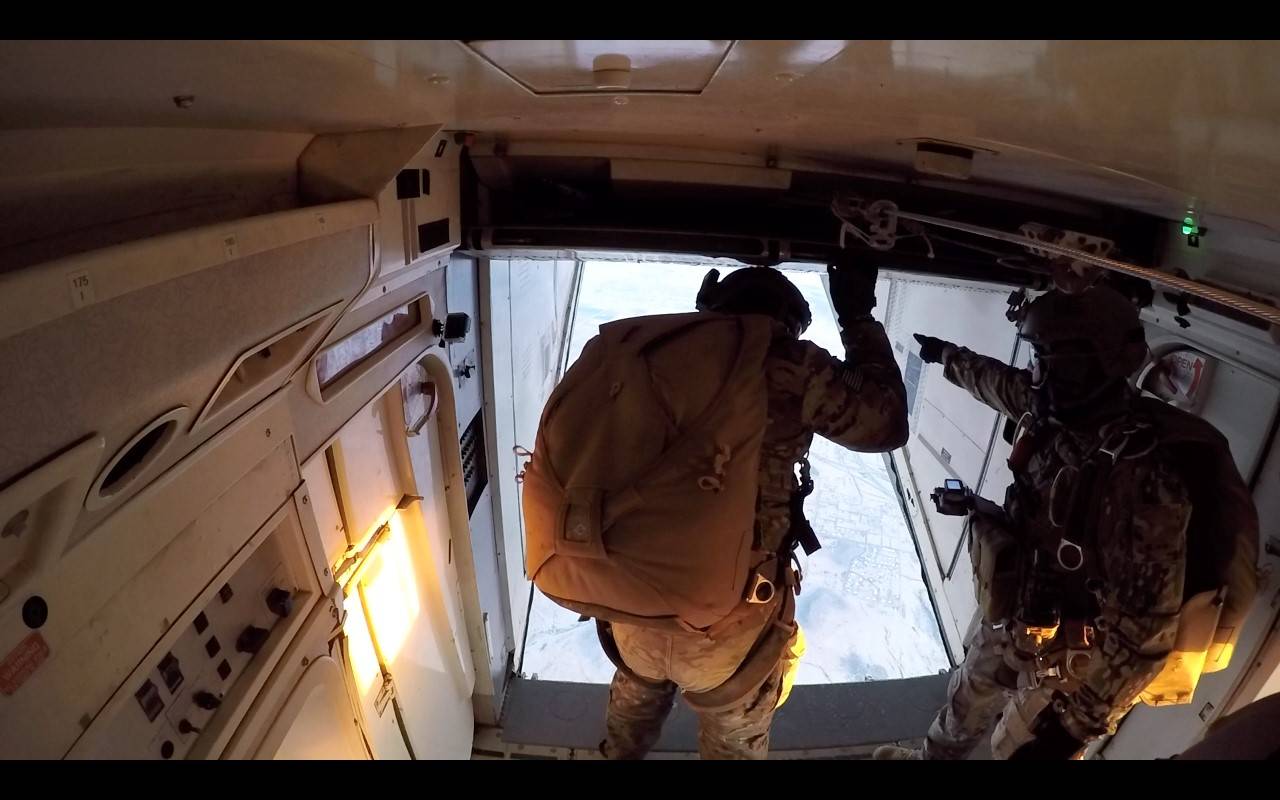 Previous "homemade" mounts did not stick out far enough to allow for easy viewing under night vision and while wearing an oxygen mask. The ability to rotate and lock the device in place with or without the provided band is the way to go prior to landing. This prevents your Garmin gps device and the marine compass from absorbing a nasty landing. The attached push button LED allows for great clarity when viewing the maritime compass at night. The maritime compass is easy to view alone, and the Garmin gps attached easily with the provided tools. The Garmin being completely secured on just one side, allows for the swapping out of batteries to be made without having to take it off the board, yet keeps it secure. Having the ability to mount your Garmin and the board to your body armor and possibly integrate a device with ATAK for further situational awareness is a game changer. Simply the addition of the two items tested and a unit issued 401 or 602 to your body armor is hands down a need. Not only does it enhance your ability to navigate and maintain situational awareness during canopy flight, but also its placement away from wrist mounted GPS or low mounted on the armor, increases a team and MFF parachutist's safety." – AF
https://www.juggernautcase.com/wp-content/uploads/2020/08/lighter-6.jpeg
1294
1586
Juggernaut Case
https://www.juggernautcase.com/wp-content/uploads/2021/06/juggernaut_case_black-1.png
Juggernaut Case
2020-08-10 12:38:17
2021-04-26 15:08:11
Why Juggernaut.Case?
https://www.juggernautcase.com/wp-content/uploads/2020/08/lighter-5.jpeg
1370
2192
Juggernaut Case
https://www.juggernautcase.com/wp-content/uploads/2021/06/juggernaut_case_black-1.png
Juggernaut Case
2020-08-10 12:34:02
2020-08-10 12:34:24
ODA Review of the Juggernaut.Case Nav Board Lite
https://www.juggernautcase.com/wp-content/uploads/2020/08/lighter-2.jpeg
2000
3000
Juggernaut Case
https://www.juggernautcase.com/wp-content/uploads/2021/06/juggernaut_case_black-1.png
Juggernaut Case
2020-08-10 11:50:21
2020-08-10 12:26:39
7 Ways to Avoid Crap Traps
https://www.juggernautcase.com/wp-content/uploads/2020/08/lighter-1.jpeg
2268
2527
Juggernaut Case
https://www.juggernautcase.com/wp-content/uploads/2021/06/juggernaut_case_black-1.png
Juggernaut Case
2019-09-17 11:45:47
2020-08-10 12:29:09
Juggernaut.Case – Ejection Seat EKB Solution Has Successfully Passed Testing